Welcome
Welcome to Lissan Primary School's website.
We hope that our website will give you a taste of the wonderful opportunities our pupils experience in and out of the classroom.
Please do not hesitate to contact the school if you require further information, or if you wish to visit our warm and welcoming school.
Mrs Ciara McIntyre
Principal
Upcoming Events...
Friday, 9th December 2022
Christmas Dinner/Jumper Day!
Christmas Panto at Donaghey PS (P1,2,3 )
Tuesday, 13th December 2022
P.E with Conor (pupils can wear their P.E uniform to school)
OPEN NIGHT (6-7 pm)
Wednesday, 14th December 2022
Swimming Sessions (Primary 7)
Thursday, 15th December 2022
Violin with Rachel
Christmas Nativity at 10 am (P1,2,3)
Friday, 16th December 2022
Christmas Nativity at 10 am (P1,2,3)
Monday, 19th December 2022
School Mass P1-7 (9.30 am)
Wednesday, 21st December 2022
Carol Service at 7 pm (St Michael's Church)
Thursday, 22nd December 2022
Christmas Holidays (school will close at 11am. No buses operating)
Notices
Christmas Dinner/Jumper day
on Friday 9th December 2022.
OPEN NIGHT
on Tuesday 13th December from 6-7 pm for children starting school in September 2023.
Christmas Closure
school will close at 11 am on Thursday 22nd December and re open again on Monday 9th January 2023.
PATHS Pupil
5th Dec 2022
Congratulations to Freya, Seamus, Jude, Shea & Cara.
Latest Photographs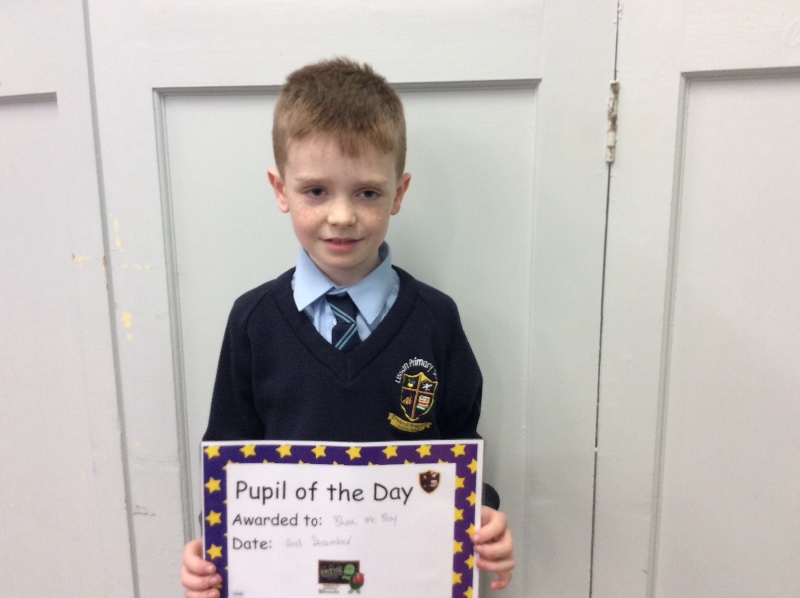 Harry Potter playing cards. Oisin was delighted 😀
Accelerated Reading Target Board
Lissan Primary School, 6 Claggan Rd, Cookstown BT80 9XE
Telephone: 028 8676 4581